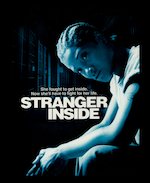 2001, USA, Narrative, Color, 97 minutes
Directed by: Cheryl Dunye
Written by: Cheryl Dunye and Catherine Crouch
Produced by: Effie T Brown, Jim McKay, Michael Stipe
Co-Produced by:
P. David Ebersole
Starring: Yolonda Ross, Davenia McFadden, Rain Phoenix, Medusa, T Hagans, Tanya Little
Cinematography by: Nancy Schreiber
Production Design by: Candi Guterres
Summary: Separated at birth from her imprisoned mother, Treasure Lee has been in and out of jail for as long as she can remember. Her 21st birthday present is a transfer from the department of corrections juvenile facility to the women's state prison. Her friends are aghast at the cruelty of this legal mandate, but Treasure has her eyes on her own prize. All her young life, she has been told that her mother, Margaret "Brownie" Lee, is dead. But when one of her best gang girlfriends rolls into State and sends word about a badass lifer named Brownie, Treasure is consumed with new hope for a reunion with her mom. For Treasure, a transfer to State might just be her way back home.
Film Festival Premieres: WORLD PREMIERE Sundance Film Festival (January 24, 2001) • WEST COAST PREMIERE San Francisco Film Festival (2001) • LOS ANGELES PREMIERE Oufest (2001)
Release: WORLDWIDE CABLE TV HBO (June 23, 2001)
Awards: INDEPENDENT SPIRIT AWARDS Producers Award: Effie T Brown and Three Nominations for Best Director: Cheryl Dunye, Best Debut Performance: Yolonda Ross, Best Supporting Actress: Davenia McFadden • GLAAD MEDIA AWARDS Outstanding Television Movie nominee • GOTHAM AWARDS Breakthrough Award :Yolonda Ross • OUTFEST Outstanding Narrative Feature Audience Award • SAN FRANCISCO INTL FILM FESTIVAL Best Narrative Feature Audience Award