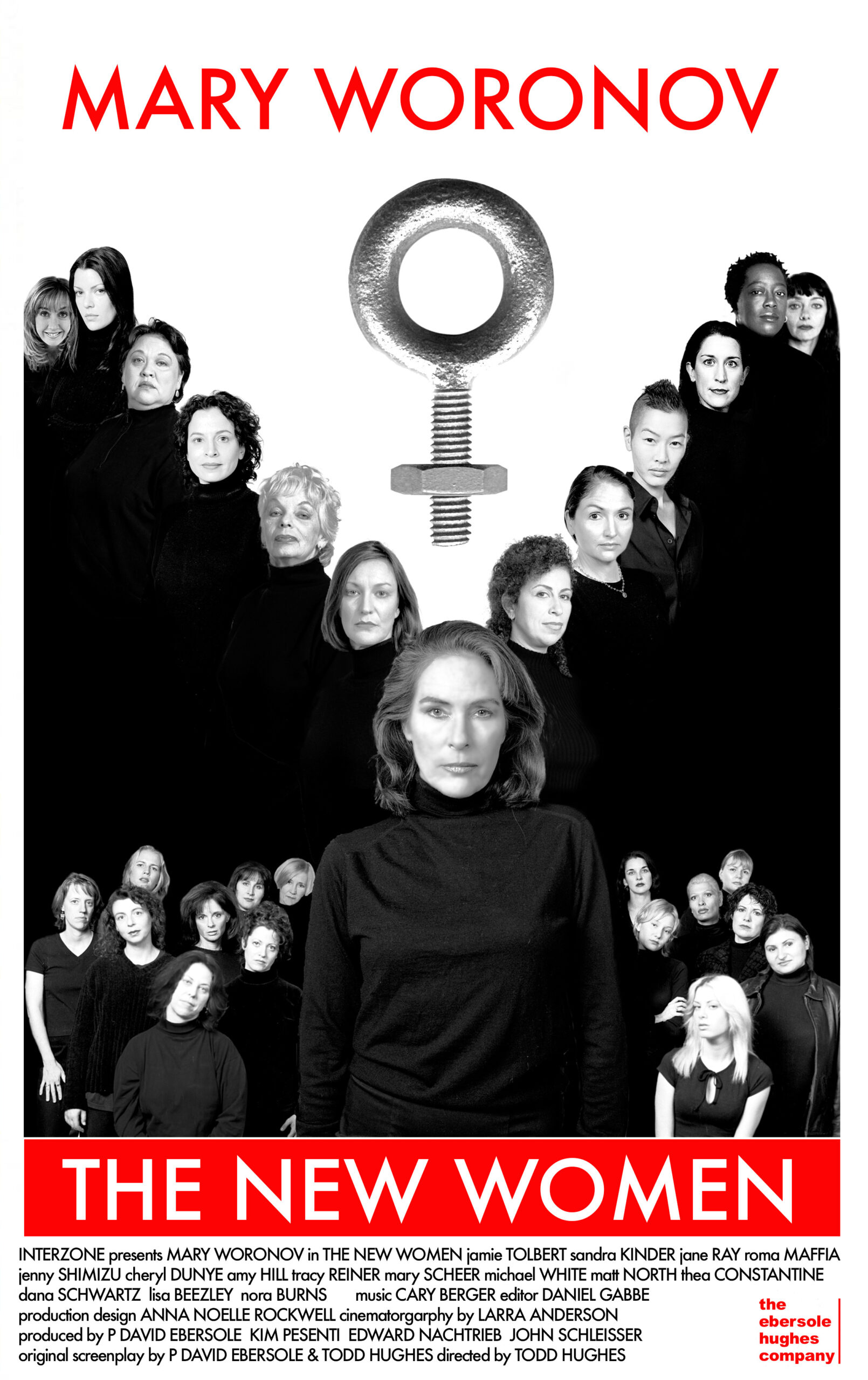 2001, USA, Narrative, Black & White, 89 minutes
Written by:
P David Ebersole & Todd Hughes
Produced by: Ed Nachtrieb, John Schliesser
Co-Produced by:
P David Ebersole
, Kim Pesenti
Starring: Mary Woronov, Jamie Tolbert, Sandra Kinder, Jane Ray, Roma Maffia, Jenny Shimizu, Cheryl Dunye, Amy Hill, Tracy Reiner, Mary Scheer, Thea Constantine, Laurel Green, Dana Schwartz, Teresa Hill, Nora Burns
Cinematography by: Larra Anderson
Production Design by: Anna Rockwell
Summary: A post-apocalyptic adventure about Lisa LaStrada and her small-town group of women friends who clearly haven't come a long way, baby. Lisa spends her nights pining over the infidelities of her philandering sheriff husband who is having an affair with her nemesis. A recovering alcoholic, Lisa falls off the wagon and tries in vain to drown her sorrows in booze, drugs and RV fantasies until one day, at a local barbeque, along comes a huge rainstorm that quite literally puts everyone in the entire world to sleep. In a couple of days, slowly but surely, all of the women wake up to a world that has come to a complete standstill. Well, not a complete standstill, their men remain fast asleep in comas, getting erections every forty-five minutes. There was definitely something in that rain! Now Lisa and her friends struggle to rebuild their world (and face their issues of low self-esteem) until they realize by degrees, as their men start dying and food starts to run out, that there's no hope for survival in isolated Lacuna. So they hit the road following a shaky radio signal to find a new model of society made by women for women called Elysium. But the brave new world has way more out there than they bargained for. Will the new-age hippy chicks and angry, jilted lady bikers they cross on the winding path to Elysium stand in our heroines' way of true happiness? Or is Elysium, too, just another impossible dream?
Film Festival Premieres: WORLD PREMIERE New York Lesbian & Gay Film Festival (June 5, 2001) • WEST COAST PREMIERE Outfest (July 22, 2001) • SOUTHWEST PREMIERE Santa Fe Film Festival: Special Mary Woronov Tribute Screening (December 2001) • LOS ANGELES PREMIERE (VISTA THEATER) Silver Lake Film Festival: Locals Only Showcase (Sept 13, 2001)
Release: US/CANADA THEATRICAL Vagrant Films (March 15, 2002) • US HOME VIDEO Ariztical Entertainment (March 25, 2003)